How To Order
STEP 1:
*Every order is a custom order*
Consider what word or phrase you would like to order.
In doing so, so please make sure that if you choose words that reference identity, that they are relevant to your own lived experiences (e.g. I will make ACAB/BLM earrings for Black folks only)
I'll be operating from a place of trust so please be discerning about if a pair is appropriate for you.
STEP 2:
Choose a letter + color style and click that product listing.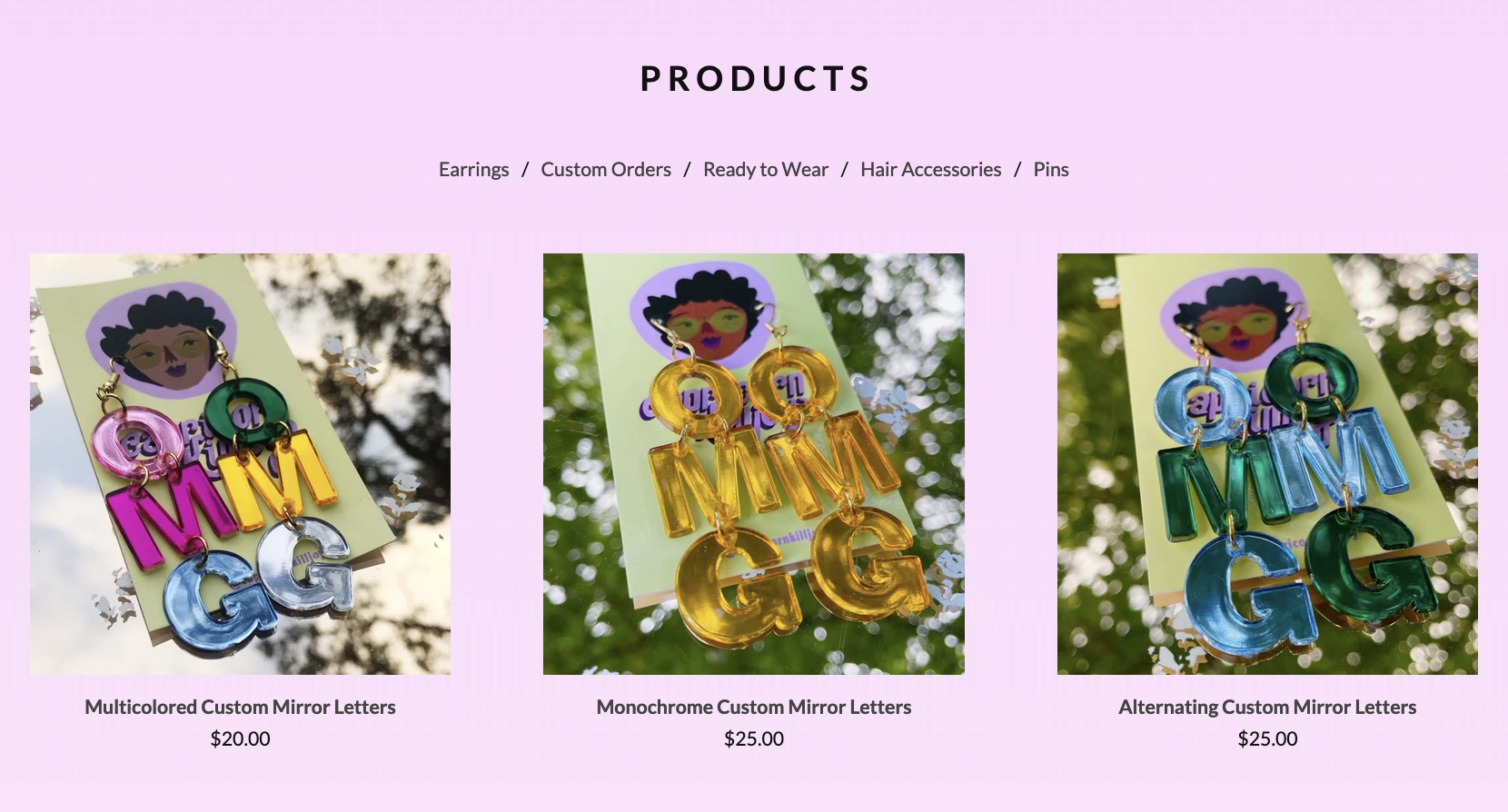 Select a size.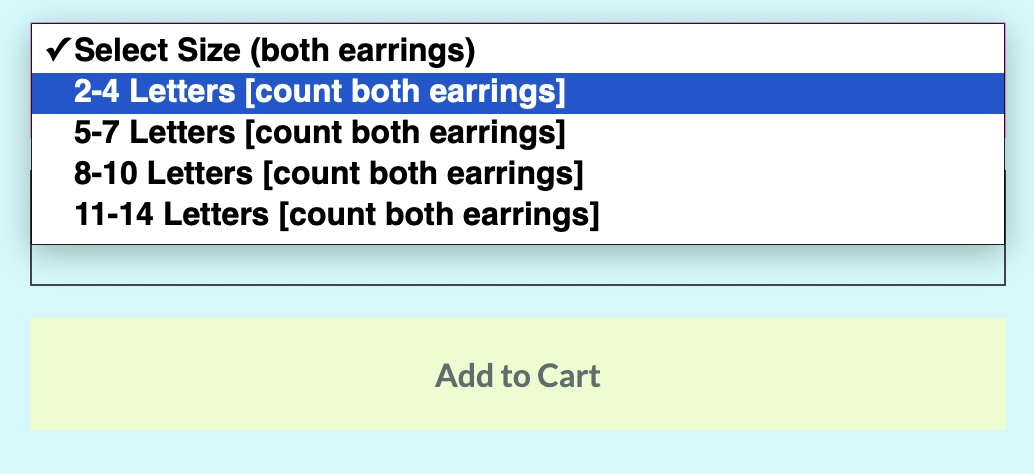 Count how many TOTAL letters are in your order (ex: OMG OMG earrings = 6 letters). Select the appropriate letter range. (Please double check your math. Orders that underpay will be refunded and cancelled).
Choose a color preference.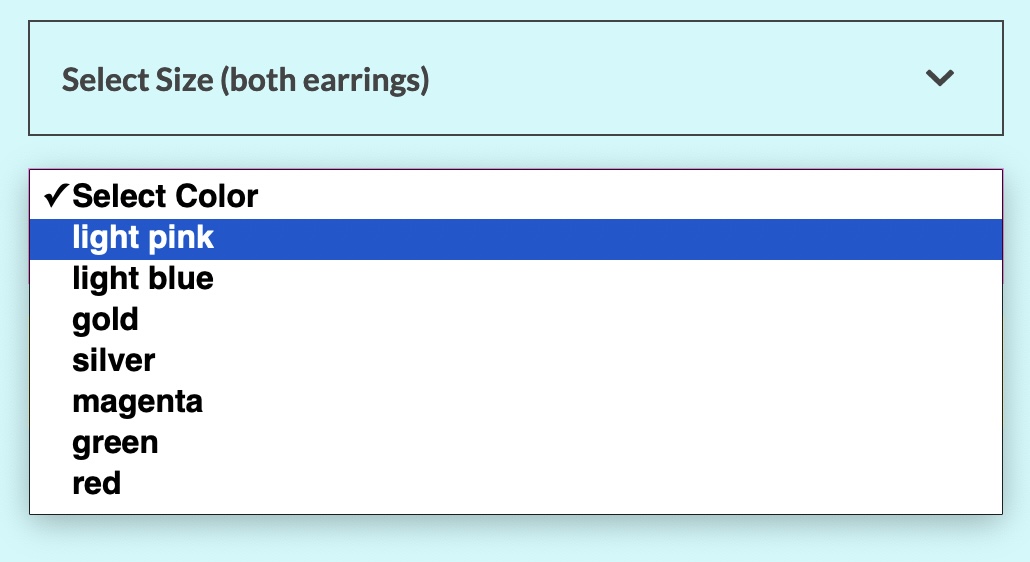 *DO NOT specify a color preference that is not listed. I will make you the option you pay for*
STEP 3:
THIS IS THE MOST IMPORTANT STEP!
DON'T FORGET TO INPUT YOUR ORDER WHEN YOU CHECK OUT!

After you enter your shipping address there is a "Notes or Instructions" box. Please place your custom order here.

Letters only, no numbers or symbols!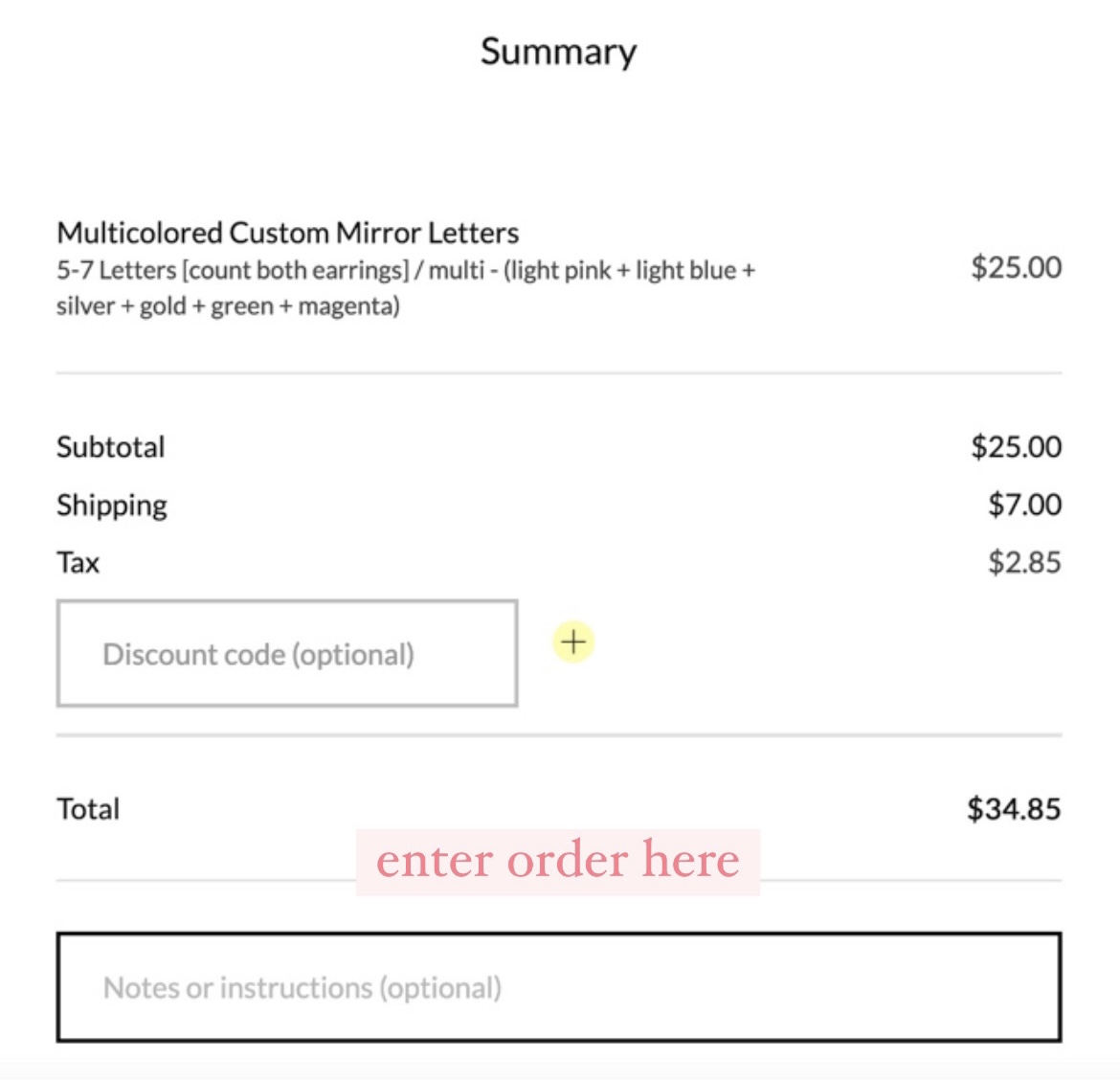 Include a space between words (ex: BAD GAL).
STEP 4:
Please allow up to 2 weeks to make and ship since these are custom.
STEP 5:
Share a selfie (IG: @capricornkilljoy) and tell a friend!
NOTE: if the order is a gift, please make sure you change the shipping address in PayPal to the recipient's address.